Biography
The witches who are kings. A bargain struck; a deal made.
The Witch Kings travel through the realms of ethereal existence, trading their creations for songs of passion. A timeless musical campaign to infuse craft white rum with succulent fresh fruit.
These rum liqueurs combine the spirit & adventure of bohemian community with a celebration of life and music; nature & wilderness.
The Witch Kings bless us with their elixirs, and we rejoice!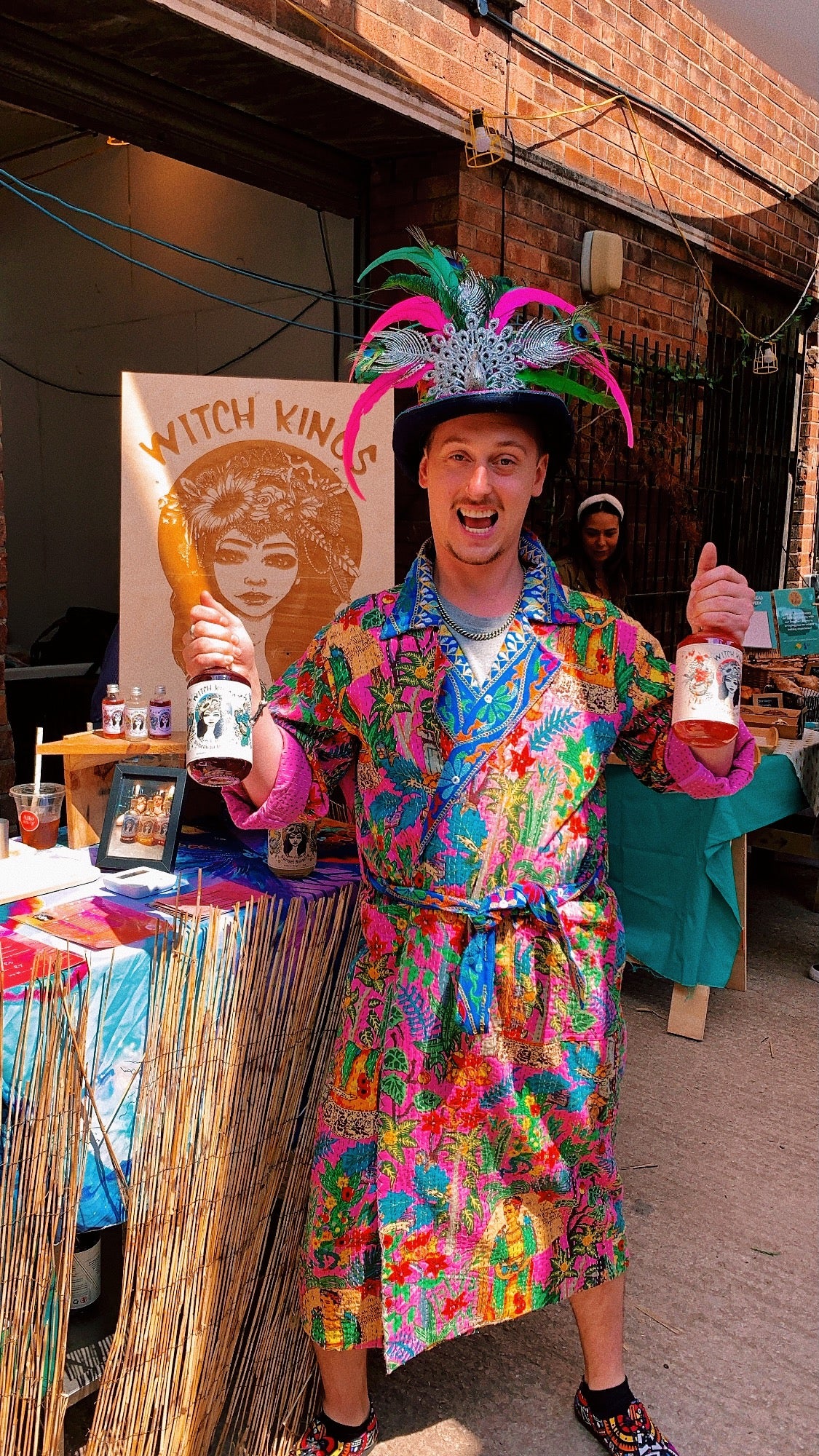 Maxi
7 years' experience in hospitality product management and menu design.
From fast-paced operations managing large sites of French Chalets, to leading a sustainable restaurant's development from design to launch in Devon - it was here that Maxi first envisioned Witch Kings Rum, as he replaced the bar's soft drinks menu with homemade cordial concoctions.
Biz
Complements Maxi's talents, bringing cross-functional experience in bars, events, and international business development.
They designed two popular cocktails forThe Botanistchain of bars, before diversifying into record labels and sustainable energy.
The two old school friends reunited in Manchester in 2019, and after a year of living together, they knew it was time to shift gears once the first Lockdown hit - thus began the official launch of 
Witch Kings Rum!